---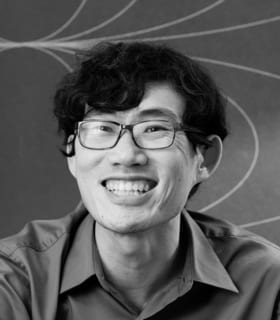 Kelly Yi PhD

Educational Background
Dr. Kelly Yi completed his doctoral training from the clinical psychology program at Sofia University in Palo Alto, CA.
He is currently Associate Chair of the psychology doctoral Program at The Institute of Transpersonal Psychology at Sofia University, and also is a clinical supervisor at Stanford/The Pacific Graduate School of Psychology's evidence-based university clinic. Dr. Yi studied the psychology of religion and comparative religious/spiritual experiences as an undergraduate at UC Santa Barbara, and in graduate school conducted original doctoral research on long-term mindfulness training and well being, examining the experiences of long-term practitioners and teachers.
Specializations
Dr. Yi integrates mindfulness into all aspects of therapy and has trained with leaders in the fields of Acceptance and Commitment Therapy, Mindfulness-Based Cognitive Therapy and Cultivating Emotional Balance. Additionally he holds expertise in working with trauma having been trained in Eye Movement Desensitization and Reprocessing (EMDR), Sensorimotor Psychotherapy and Internal Family Systems (IFS). He has studied various spiritual systems, East and West, North and South that also influence his healing work. He also utilizes aspects of Emotion Focused Couples Therapy, Gottman Couples Therapy, and Imago Dialogue. He has over 15 years of clinical experience working with individuals, couples, families and groups at numerous bay area agencies.
He is a past post-doctoral Summer Research Fellow of The Mind and Life Institute, as well as a research assistant on the Mind and Life Institute's leading edge Cultivating Emotional Balance project. He is currently writing a book on the integration of global psychologies and spiritual systems. Dr. Yi approaches his work with gratitude and commitment to help transform deep life concerns and to manifest passions.
Education and Credentials
Stanford / Palo Alto University- Clinical Supervisor
State Licensed Psychologist, PSY 24210 – 2011
Ph.D. – Institute of Transpersonal Psychology at Sofia U– 2008
M.A. Counseling Psychology – Institute of Transpersonal Psychology at Sofia U – 2003
B.A. – Psychology and Religious Studies (Double Major) – 1997
IFS Trainings – 2014-2018
Certified Realization Process Meditation Teacher – 2017
Certified Cultivating Emotional Balance Teacher – 2013
Mindfulness Based Cognitive Therapy Training – 2013
Sensorimotor Psychotherapy Training – 2012-2013
Acceptance and Commitment Therapy Training – 2012
Emotion Focused Couple and Family Therapy Training – 2009-2010
EMDR Training – 2009-2010
Mindfulness Based Stress Reduction Training – 2008
Psychodrama Training – 2001-2002