Buprenorphine Treatment for Opiate Use Disorders and Chronic Pain
---
Opioid use disorders and chronic pain are both extremely common problems in our society, and very difficult to overcome without professional help. Use of opioid pain medications or street drugs like heroin often begins in a seemingly benign way, and are often prescribed by physicians or surgeons for pain, but by the time the extent of the problem becomes clear, it's too late to easily stop.

Our founder and Medical Director, Dr. Paul Abramson, is board certified in Addiction Medicine and an expert in the most appropriate and patient-centered uses of buprenorphine.

We realize that opioid dependence can happen to anyone, and take a compassionate approach to individualized treatment without judgment. We will work with you to get you back where you want to be.
Medication-Assisted Treatment for Opioid Use Disorders
---
Buprenorphine, also known under brand names Suboxone, Zubsolv and Subutex (FDA-approved for addiction treatment) and Butrans and Belbuca (FDA-approved for pain treatment), is a controlled medication available only by prescription from a specially-certified physician or physician assistant. Buprenorphine is an opioid partial-agonist which effectively substitutes for regular opiates and typically stabilizes the opioid system so the patient can feel "normal," suffer less, and function better.
While not a cure for opioid addiction, substituting buprenorphine for a full agonist opioid (such as most opioid pain medications and heroin) often stabilizes a person's brain chemistry, stops the development of further opioid tolerance, and buys time so that the person can get their life and health together in preparation for getting off opioids altogether.
Buprenorphine has other favorable pharmacologic properties and is well-tolerated by most. It is part of a harm reduction strategy and we have found it to be an extremely helpful adjunct to comprehensive treatment of opioid addiction.
There are also many nuances and controversies about treatment methods such as Suboxone, which we discuss with our patients in detail before they move forward with a recommended treatment plan.
What If I Have Pain and Not Addiction?
---
It turns out that buprenorphine is an excellent pain medication and one of the most potent opioids. But because it is a partial opioid agonist, and has other favorable properties, buprenorphine is often a more stable and safe option than other opioid medications. Notably, it typically does not add to tolerance over time, is very long acting, and often has a clearer cognitive profile.
We are experts in guiding people through a transition onto buprenorphine, and then helping manage events that come up while people are on this medication, including the need for surgery, painful injuries, changing pain profile, and other situations. If and when the underlying pain condition improves or resolves, we also have experience tapering our patients off buprenorphine safely.
For more information on our pain management services,
click here
.
What Kinds of Opioid Addiction Do We Treat?
---
The opioid medications and drugs most commonly misused in the United States include:
Hydrocodone (Norco, Vicodin)
Oxycodone (Percoset, Roxicodone, OxyContin)
Tramadol (Ultram)
Ultram / tramadol
Fentanyl
Methadone
Heroin
Kratom (opioid agonist also with other effects)
Our medical director, Dr. Paul Abramson, also has experience with and specific methods for treating co-occurring addiction to alcohol, benzodiazepines, stimulants and other drugs.
We typically require that our doctor assume prescribing of all controlled substances while a patient is under our care.
The Treatment Program: What to Expect
---
A team of addiction specialists, led by Board-Certified addiction medicine physician Paul Abramson MD, treats those suffering from dependency on opioids in a highly structured process that includes:
Comprehensive medical, psychological and addiction evaluation by our expert team;
A discreet and private office in the heart of downtown San Francisco;
Integration of medical and behavioral treatment services to produce superior results;
A focus of maintaining and improving the ability to function in life during treatment;
Assistance with serious family, employment, regulatory and legal situations.
We also offer advanced addiction psychotherapy using the most appropriate combination of therapy approaches for each individual situation, to help improve the chances of success in treatment, and help each patient achieve their larger life goals.
How Long Do I Need to Be On Buprenorphine Before Tapering Off?
---
The answer to this question is very individual. But we usually recommend at least 2-3 months of stabilization while other psychological, medical and lifestyle changes are implemented, before tapering.
While a rapid opiate detox often seems attractive, we discuss the pros and cons of that at the initial consultation visit. To optimize their chances of remaining opioid-free after tapering, we offer an integrative treatment program involving a combination of psychotherapy, group support, mindfulness training, nutrition, physical exercise and acupuncture, tailored to each patient's individual needs, brain chemistry, preferences and budget.
Need More Information About Our Addiction Treatment Program?
---
Our full range of addiction treatment services is available during regular business hours. For urgent situations after hours or on weekends, please contact us and if calling, use the option to page the doctor on call. Depending on the situation, a team may be able to be mobilized for urgent after hours situations, or we can help you figure out the appropriate next steps.
---
Uses of Advanced Pharmacolgy At MDMG
---
Baclofen in the Treatment of Alcohol Use Disorders We use the medication baclofen off-label to reduce alcohol cravings and improve the odds of successful treatment. Baclofen interacts specifically with the GABA-b receptor in the brain, resulting in a highly specific action that reduces cravings while allowing normal cognitive function and learning.
Buprenorphine in the Treatment of Chronic Pain and Opioid-Use Disorder Buprenorphine has proven itself as a breakthrough in the treatment of both opioid addiction and chronic pain by only "partially" binding to opioid receptors. Thus it has the advantages of being a strong activator of the mu opioid receptor, and having a favorable effect on mood, while not leading to increased tolerance. When ready, a slow taper off buprenorphine can usually be achieved in a relatively comfortable and successful way.
Ketamine Assisted Psychotherapy in the Treatment of Depression, other Mood Disorders and Chronic Pain Ketamine has a novel mechanism of action as an NMDA antagonist, increasing glutamate among other effects in the brain. The effects on mood and pain modulation are often rapid, and in a medically-supervised setting can be done in a safe and comfortable manner We often use ketamine to augment the effectiveness of ongoing psychotherapy, utilizing ketamine's unique ability to increase neuroplasticity and allow greater flexibility with "stuck" psychological or behavioral situations.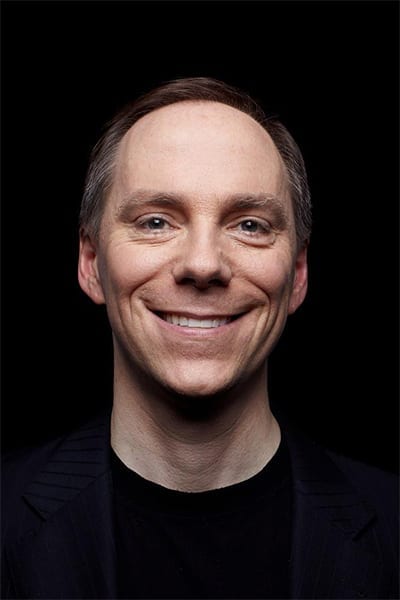 "I started with a small solo medical practice, a style of practicing medicine like my grandfather and great-grandfather did, focusing on the patient and applying great attention to detail. As we grow in size, we're maintaining this commitment to quality, ethics and the dotor-patient relationship while using the best tools and technology from every discipline to achieve optimal results." 
–Paul Abramson MD | Medical Director, My Doctor Medical Group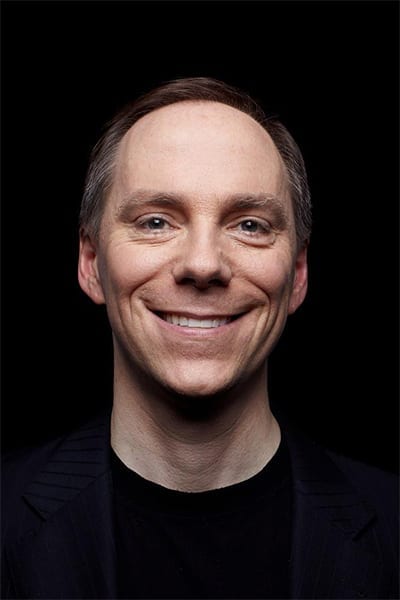 "I started with a small solo medical practice, a style of practicing medicine like my grandfather and great-grandfather did, focusing on the patient and applying great attention to detail. As we grow in size, we're maintaining this commitment to quality, ethics and the dotor-patient relationship while using the best tools and technology from every discipline to achieve optimal results." 
–Dr. Paul Abramson, M.D. | Medical Director, My Doctor Medical Group