COVID-19 Testing For Travel
Use Coupon Code "WINTER70" at Checkout for $70 Off (limited time only)
Next-Day COVID-19 RT-PCR Testing for Travel
 Downtown San Francisco Clinic
And Mobile Throughout the Bay Area
We are also a private concierge medical practice for those looking for a new doctor in San Francisco.
Our RT-PCR detects omicron variant and is the most accurate
available test.
IMPORTANT
If you have symptoms please do not enter our building or the office. Before scheduling, please call us to see if we can arrange for testing elsewhere to maintain safety for the staff and other patrons
---
---
Our tests and reports meet all special requirements for travel to
Japan - Austria - Hong Kong - Finland - Nicaragua and other countries
Click here for Japan
We use the latest required Japan certificate
---
Turnaround Times (Next Day)
Regular service: By 17:00 PM PST
Priority service: By 09:00 AM PST
We get it right the first time. States and countries now require a very-recent COVID PCR test travel certificate. Furthermore, the rules vary by destination, ranging from 48 hours before arrival, to 96 hours before departure. While we do offer rapid turnaround times for our COVID testing for travel we only offer RT-PCR and do not use Abbot or Cephelid "rapid tests" which are not accurate.
Our travel COVID tests are
Custom Documentation and Fit-To-Fly Certificate for Specific Destinations
We Meet Timing and Assay Requirements. Many sources of outpatient testing cannot guarantee next-day results, making them useless for travel. Or they use non-compliant saliva, rapid antigen (Abbott BinaxNOW), rapid molecular (Abbott ID Now) or LAMP (Color) tests.
We are focused on your safety.
IMPORTANT DETAILS
Regular service: By 17:00 PM PST
Priority service: By 09:00 AM PST
Our expedited service next-day by 17:00 PST is often earlier in the day but our lab guarantees by 17:00 PST. If you require delivery earlier please request the priority service for next-day 09:00 AM PST delivery after booking (the lab charges $35 extra). Contact us after you book if you have specific timing requirements.
---
---
Frequently Asked Questions
---
---
---
COVID-19 Testing Details
---
Types of Tests
PCR to Find Current Infection. The Nasopharyngeal Swab RT-PCR test is the most sensitive test currently available to find current infection in non-symptomatic people.

This is also the test required for entry into other states and countries

.It has the maximum sensitivity and specificity and is the "gold standard."
What about antibody testing? Antibody testing is not a reliable way to pick up current or recent infection, and is not required by any governments except for China which requires IgM antibody testing in addition to RT-PCR. The presence or absence of antibodies also cannot reliably predict immunity.
What about rapid antigen or rapid molecular testing? Rapid antigen and rapid molecular testing technology is not considered reliable especially in asymptomatic people where it can miss up to 30-50% of active cases. Most  governments seem to recognize its inferiority.
Location of tests
At our Secure Clinic at 450 Sutter, San Francisco:

We comply with all City, County, OSHA and CDC guidelines and have had perfect scores on audits.
Valet parking in the building, or less expensive parking at Sutter Stockton Garage 1/2 block away.
Limited number of people on each elevator.
Patient visits spaced out for optimal safety.
Medical air filtration in testing area
All surfaces cleaned with antimicrobials between each patient visit.
Your safety is our first priority.

At Your Home. 

Our collection expert comes to you in full PPE and performs a collection in the safety of your own home, hotel room or office.
Safe and secure, but higher cost including travel time from downtown SF.
Availability is limited. Please plan ahead.
For scheduling, call us or reach out to us via our Contact Form
Fees at Our Clinic
---
Expedited next day by 17:00 PM PST. $365.
Priority next day by 09:00 AM. $35 extra.
Custom documentation (if required by destination country, e.g. Hong Kong, Thailand, Austria and others): $35 extra.
Payment is due in full; your credit card will be charged on the day of service. 48 hour cancelation policy to avoid late cancelation fees.
We do not accept insurance. However, if you have commercial PPO insurance you can send them our superbill and they may reimburse fees out of network in part or full to you later, depending on your policy.
Fees At Your Home
---
$995 for first person at a given site and time, $520 each additional person.
Includes lab fee with priority results next day by 09:00 AM PST.
Custom documentation (if required by destination country, e.g. Hong Kong, Thailand, Austria and others): $35 extra.
Additional fees may apply:

Travel time $150 per 15 minutes from our office in downtown San Francisco
Services outside of business hours and on weekends $300
Rush service
CONTACT US to inquire about testing at home. Availability is limited.
My Doctor Medical Group Can be Your New Concierge Doctor
---
We are a unique concierge medical practice in San Francisco, providing excellence in private medical care, both primary care and sub-specialties. Additionally, we provide comprehensive care across outpatient, home and hospital settings. Our team includes two primary physicians, a cardiologist, physician assistants,  registered nurses, psychotherapists, a dietitian, an acupuncturist, a practice manager and an amazing and accomplished group of Patient Care Coordinators who tie it all together.
Dr. Paul Abramson, our founder, has been an early innovator in COVID-19 testing, providing an evidence-based and legitimate option amidst a "wild west" of testing products and claims. Dr. Abramson also has two engineering degrees from Stanford, a medical degree from UCSF where he is now a Clinical Assistant Professor, and is double board certified in Family Medicine and Addiction Medicine. He completed a residential Fellowship in Integrative Medicine at the University of Arizona (AzCIM) under Dr. Andrew Weil.
Dr. Deena Neff completed postgraduate medical training at UCSF, is board certified in Family Medicine and completed a Fellowship in Integrative Medicine at the University of Arizona (AzCIM). She brings 30 years of experience to her practice of medicine and is deeply humanistic in her approach to the doctor-patient relationship.
My Doctor Medical Group is centrally located at the historic 450 Sutter building in downtown San Francisco.
Please Contact Us if you need a concierge medical doctor in San Francisco.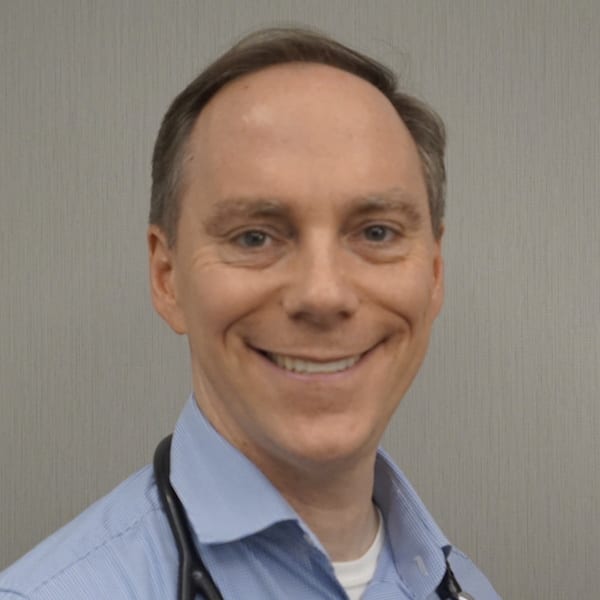 ---
Deena Neff MD
---